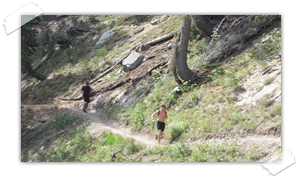 The TRT
The Tahoe Rim Trail is over 165 miles long with tens of thousands of feet in elevation gain. You can attempt to complete the trail all at once, or take it in stride and tackle one leg at a time. Either way, the journey will be long and and enjoyable, and the rewards will be worth it.
Web hosting and email
24/7 web site security and monitoring, plus backups
Web site software kept up to date
10 'Lifeline' per month included
Additional Service Lifelines @ $20/each
$199/month for 12 months (paid quarterly).
Save 5% off the total if paid annually.